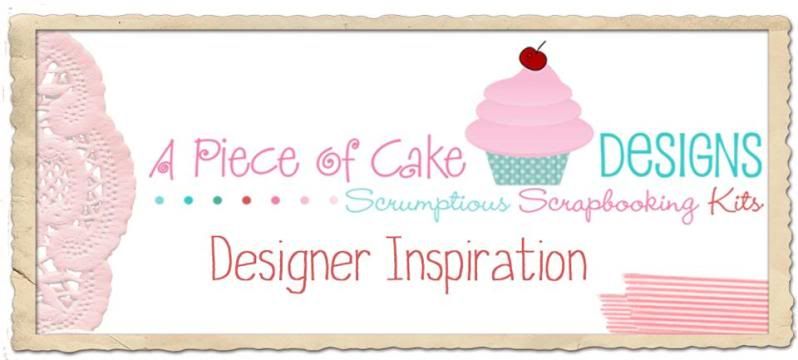 Well, happy April to you all! The postie decided to hold on to my kit for a little while this month (I think he must be a closet scrapper) so I was a bit late to the party. I've a chance to play now, though, and I have two layouts to share with you from April's bright and happy kit.
1. Crazy Kids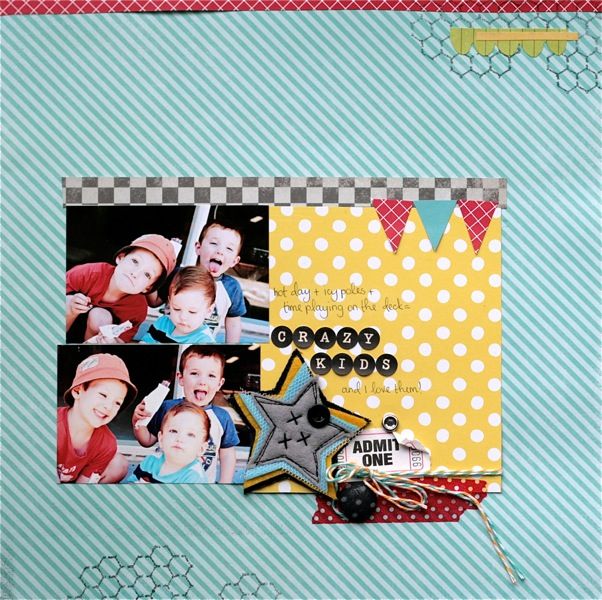 These pictures of my boys enjoying a summery treat on the deck were perfect for the vivid colours of this kit. I used a simple colour-blocked design paired with a festive banner accent, and a cluster of some of the other gorgeous embellishments in the kit.
To create the 'honeycomb' accents at the top and bottom, I laid the edge of the mask on the paper and masked off the rest of the layout with scrap paper. I then misted lightly with a black spray ink. If you look closely at the bottom one you might spot some overspray (oops) but I quite like how it looks.
2. The Littles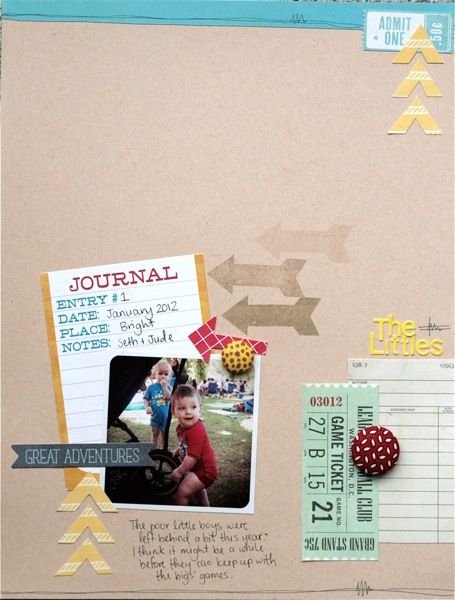 Since I had a tiny photo for this layout, I chose to do it in 8.5x11 format. I cut some tickets from the Echo Park and MME papers to use around the layout, layering them with other elements for dimension. I ended up with a bit of an arrow theme here, with handcut chevron accents, a handcut arrow and an arrow stamp on the background. To finish off the layout, I added some handdrawn lines with a fine pen. And don't forget the cherries!
This is such a fun kit to work with and I hope you get a chance to play before the month finishes. Don't forget to share your creations with us on the
Facebook page
.