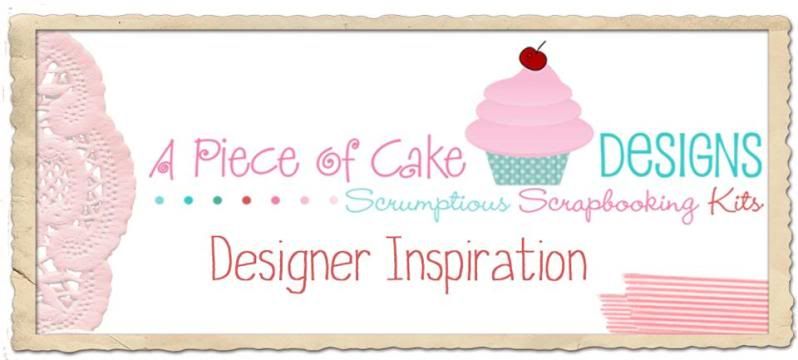 Hello! Tam here with another project from the March A Piece of Cake Designs kit.
You may or may not be aware that I am the lucky mummy of three little boys, so pink scrappy supplies can sometimes send me into a panic! Luckily, I had an engagement party to go to a couple of weeks back, so I used some of the lovely pinks in the kit to make a lovey-dovey card.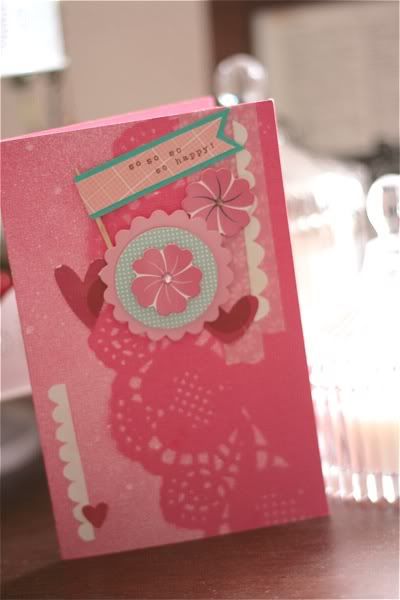 You might spot that I used the doiley as a mask with some white mist on the background of the card. I love the lacey look it gives. The dimensional flower stickers were perfect for accents, and I made one of the Elle's Studio banners into a tiny flag with a toothpick to form my sentiment. Some punched hearts and handcut scallops completed the card.
When I had finished, I placed the card in the middle of the doiley and folded the edges of the doiley around the card to create a lovely lacey envelope. A little bit of double-sided tape held it all together.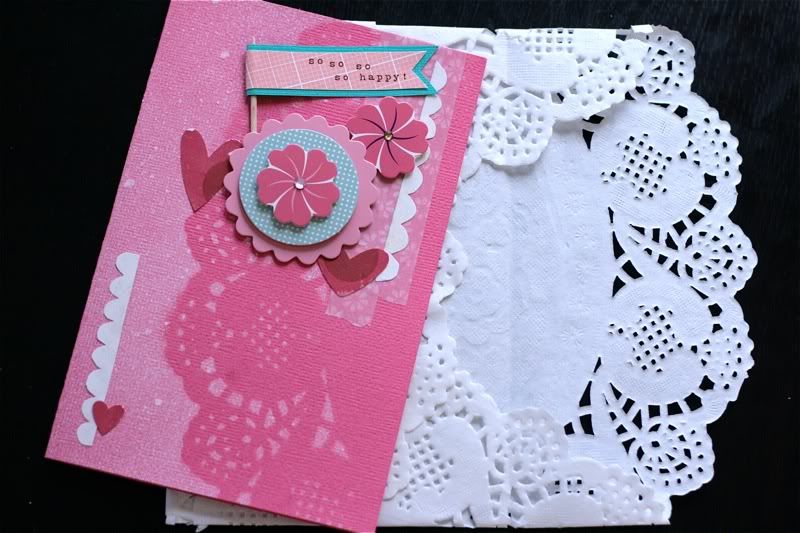 Cards are such a great way of using up bits and pieces of your kit! Have you made any cards with your kit? Make sure you share them with us on the
APOCD Facebook page
!